Thảo makes history, wins WBC Asia title
Trần Văn Thảo has made history by becoming the first Vietnamese to win a World Boxing Council (WBC) Asia title on Thursday in Bangkok, Thailand.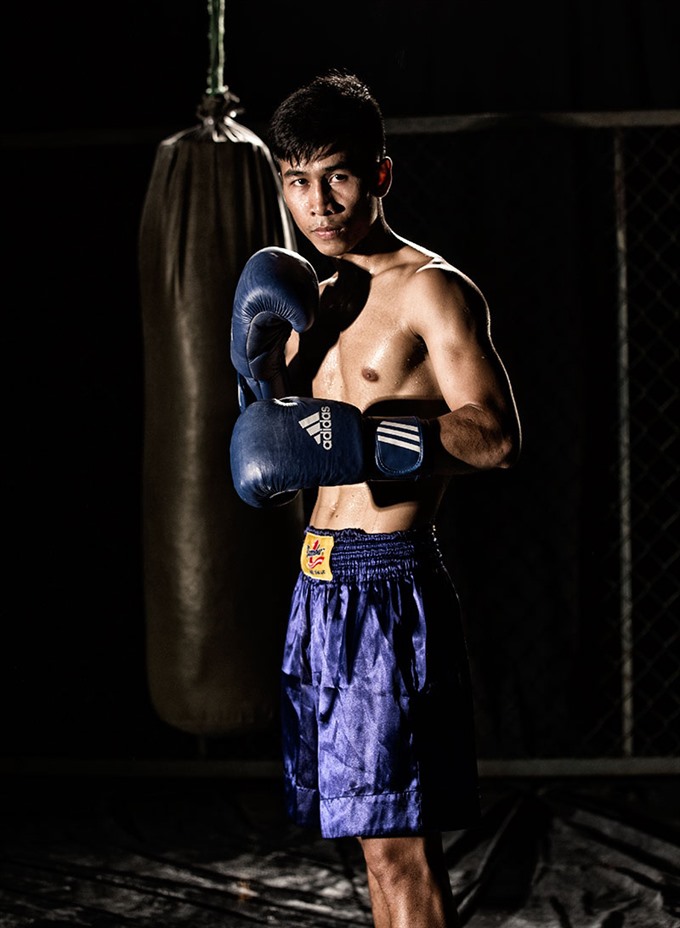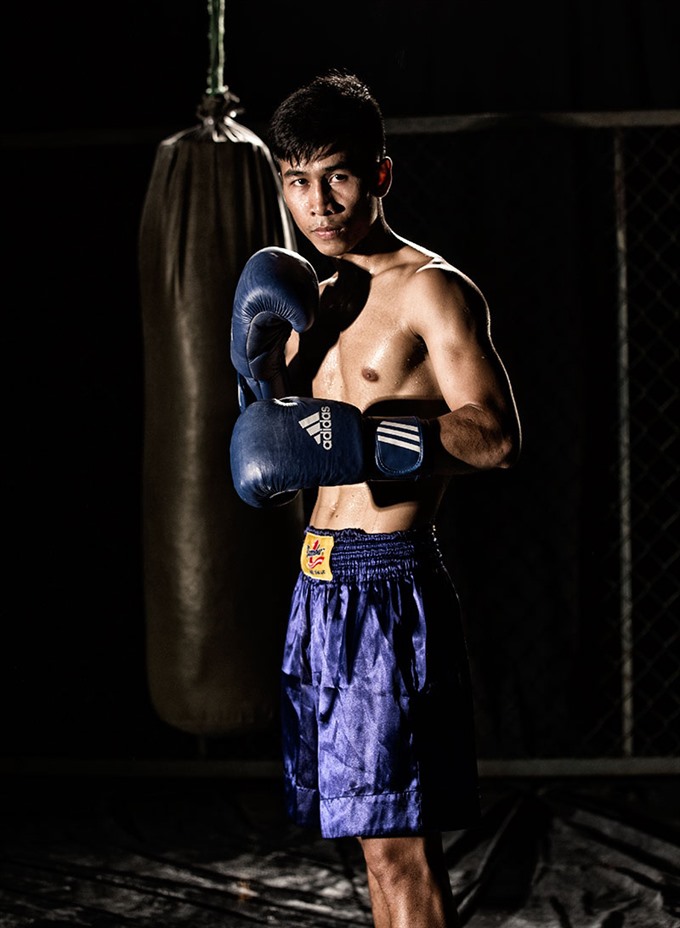 Trần Văn Thảo is the first Vietnamese to win a WBC Asia title. — Photo vothuat.vn
Boxing
HÀ NỘI — Trần Văn Thảo has made history by becoming the first Vietnamese to win a World Boxing Council (WBC) Asia title on Thursday in Bangkok, Thailand.
The Vietnamese needed only 36 seconds to knock out George "Coken" Lumoly of Indonesia to take the belt in the super flyweight category.
Thảo set up his domination from the beginning of the first set, delivering consecutive punches against Lumoly, who is considered a more experienced athlete.
In the ninth second, Thảo landed a heavy strike that made Lumoly dizzy and the referee had to count down. When the game began again, Thảo continued with his punches, and the Indonesian collapsed for the second time in the 36th second. The referee then decided to stop the match and Thảo was announced the winner.
Lumoly, 26, is from Jakarta. He turned professional in 2013. He has previously competed in the light flyweight class. In September, the Indonesian won a title at the Indonesia Professional Boxing Commission.
Lumoly has recorded eight wins, three draws and one defeat. Six of his wins are knockouts.
Despite being the same age Thảo is a less-experienced boxer in comparison with his rival since it was his first time participating in a 12-round match. His previous bouts have usually been 4-6 rounds. His longest encounter was eight rounds.
With the victory, Thảo has raised his winning record to seven, which includes five knockouts and no defeats.
Earlier, Thảo who is called "Việt Nam Mayweather" said he had prepared carefully for this match of a lifetime.
"It is my longest match, so my training schedule with teammates and coaches at the Saigon Sport Club has to switch a lot so that I can be strong enough to last the whole game," Thảo, who moved to become a professional in 2015, said before boxing in Bangkok.
"I have taken part in 15-round and 20-round matches twice a week, which has led to my "forever"' blue eyes. My fitness regime is also in high gear. It is exhausting," Thảo said, adding that he faced heavy pressure ahead of the game because people expected a lot from him. But he said he was confident he would meet their expectations.
"My biggest force when taking part in this game is to lift Việt Nam's boxing to a new level," Thảo said before leaving for Thailand.
"As a professional boxer, everyone hopes to wear the prestigious WBC bell once in their lifetime. I also have that dream," he said.
Born in 1992 in HCM City, Thảo grew up with two siblings, who trained in boxing since they were teenagers.
The little boy followed his brother to a boxing centre and immediately fell in love with the martial art when he was 16. Since then, he had stuck with the sport.
Thảo grabbed a gold medal in the National Boxing Championships' 52kg class last year and was the champion at the Steel Competition Boxing Tournament, an annual event for professional boxers, in the same year.
Thảo said he admired his idol Mayweather's style, which is technical and smart.
Like his idol, Thảo has not been beaten in his professional career. He has created his own style based on Mayweather's technique and called it "The Trigger Thảo Trần."
'Do what you like and never give up' is what the Trigger follows in his life. He told himself that by practising with passion and working hard, opportunities will come to those that are patient.
Training hard and making plans for two years since he became a professional boxer, Thảo has overcome his first challenge and made his dream come true.
"It is not a world-level, however this match marks a turning point in the history of Việt Nam boxing," Trần Minh Tiến, president of the Việt Nam Boxing Federation, said.
"It will be a strong push not only for Thảo, but also other Vietnamese boxers. From here, we can focus on another milestone in international competitions in the near future," he said.
WBC is one of four major organisations that is sanctioned to organize world championship boxing bouts, alongside the International Boxing Federation, World Boxing Association and World Boxing Organisation. WBC Asia is one of the most prestigious boxing bodies of the continent. – VNS
Trần Văn Thảo (third, right) poses with his WBC Asia belt after winning a match against Indonesian George "Coken" Lumoly in the super flyweight category in Bangkok on November 23. — TV shot photo
Source: VNN
Maybe You Also Interesting :
» Motorcycle market seen reaching saturation point
» Stocks dip amid poor confidence
» City urges IT, telecom sector to take part in smart-city development