HCM City: Public can report city violations via new app
The People's Committee of HCM City's Nhà Bè District on Thursday announced that it had launched a Nhà Bè Online app that can be used on smart devices.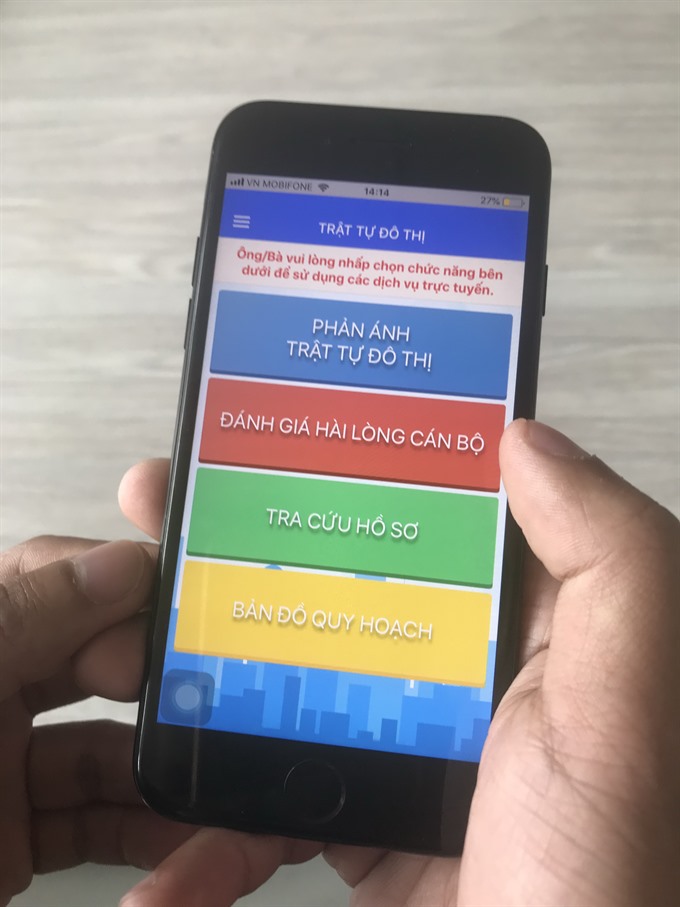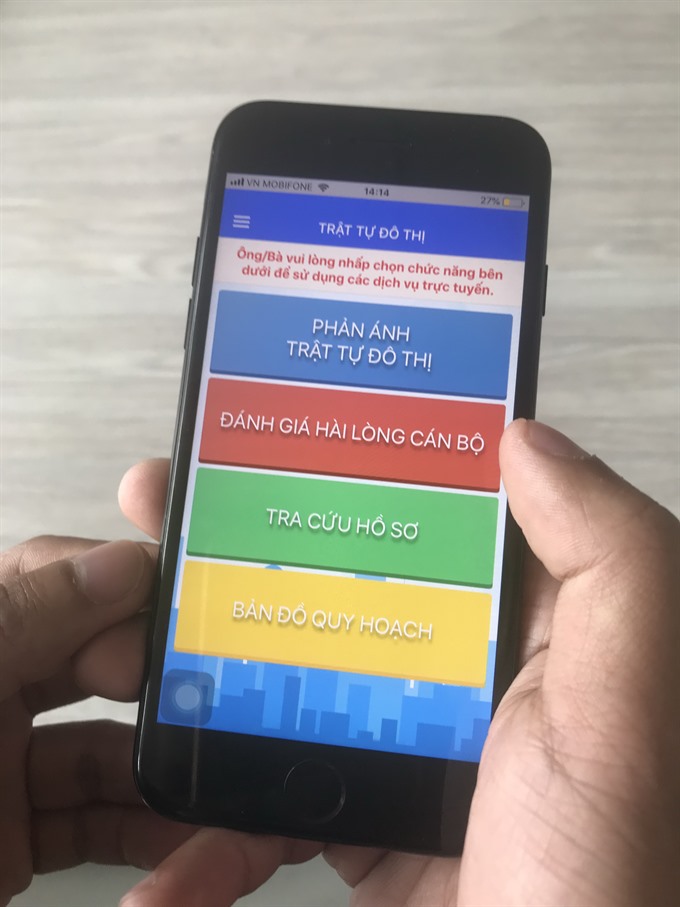 Users can report violations to the Nhà Bè District authority via a new app. Authorities will respond as quickly as possible and have guaranteed that violations will be handled within four hours.
The app allows the public to report violations related to garbage dumping, pavement encroachment, and illegal construction to district authorities.
Users can attach photos, clips or other information related to the violation.
The app has four categories: reports of violations, evaluation of cadres, search for files or documents; and a district planning map.
When user reports a violation, the app will ask for permission to access the location of the user by turning on the GPS on the smart device. Authorities can then respond rapidly to the violation reported by the user.
In addition, the app will notify users when the violation has been handled.
All reports of violations will be handled by the authorities within four hours, according to the district.
To look up a file, users must enter the exact receipt number of the file.
Võ Thành Khá, deputy chairman of the People's Committee of Nhà Bè District, said the app would connect the public and local authorities, and help authorities handle violations in the district.
The city has launched two similar apps in Bình Thạnh District and District 9.
People can download the app for free on IOS or Android devices. —
Source: VNS - Bridge
Maybe You Also Interesting :
» Five storms forecast to hit Vietnam in 2019
» VASCO cancels flights due to unspecified technical problems
» Hoa Binh: Eight students drown in Da River