Over 10,000 local people from Hanoi gathered together to participate in a ceremony which sees fish released into a river to mark the beginning of the Lunar New Year on February 12.
Parents in HCM City are having difficulties finding a babysitter or where to keep their children when local schools start the Tet holiday a week early.
Tết or Lunar New Year holiday is the most important celebration in Viet Nam's calender.
The Manulife Danang International Marathon 2018 with the theme "Because I love Danang" will take place in the Danang city on August 12 with the aims to spread the vibrant image of Danang City and to promote a healthy lifestyle through running.
Despite his tight schedule with new film projects in the US, the director of Hollywood blockbuster, Kong: Skull Island, Jordan Vogt-Roberts, has still managed to contribute to Việt Nam's film industry.
Only 300 in 4,000 nutritional supplement facilities across the country had Good manufacturing practices (GMP) certificates, said Head of the Ministry of Health's Department of Food Administration Nguyen Thanh Phong yesterday.
More than 90 per cent of dietary supplement producers in Việt Nam have not implemented Good Manufacturing Practices (GMP), according to health officials, leading to fears that without gaining GMP certificates by July next year, their production would be halted.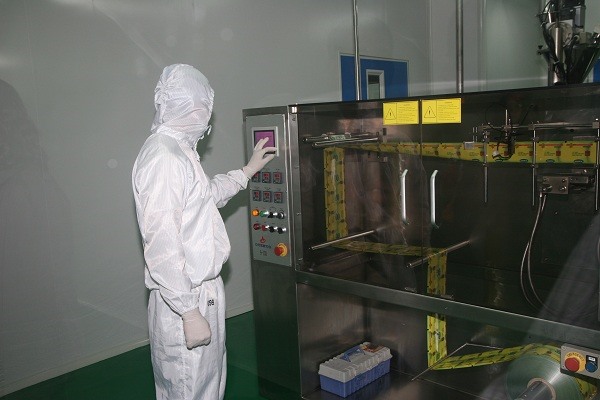 The Australian Government officially kicked off its Gender Responsive Equitable Agriculture and Tourism (GREAT) Program in Northwestern Vietnam in a bid to empower, create jobs and improve incomes for local women on July 24.
free screening for hepatitis B and C for nearly 2,000 people, half of them, disadvantaged, will be organised in HCM City on July 28.
Gan Khỏe-Sống Vui (Healthy Liver- Live) Day is part of a programme called "Working Together to Eliminate Hepatitis B and C in Việt Nam" , held by the Việt Nam Viral Hepatitis Alliance, the Community Health Research Development Institute and the HCM City Open University.
Page 1 of 27