The Vietnam Information Technology Outsourcing (VNITO) Conference will take place in Ho Chi Minh City from October 23 to 25.
More than 140 technologies will be showcased at the Vietnam – Laos Forum on Technology Transfer (Vietnam – Laos TechConnect), which is scheduled to take place in Vientiane on August 9 and 10.
Created
22 September 2017
Opening: 07:30 pm, Fri 22 Sep 2017
pin Hide Map Coeverything, 1st floor, 146 Vo Van Tan, District 3, Ho Chi Minh City
Created
15 September 2017
Created
08 September 2017
Outstanding startups selected from the Pitching Slush Global Impact Accelerator (Slush GIA) 2017 Pitching competition will represent Vietnam at the BootCamp in Helsinki, Finland on November 25 - December 2.
The 2017 Metalex Việt Nam, an international exhibition on machine tools and metalworking on solution for production upgrade, will return at the Sài Gòn Exhibition and Convention Center (SECC) in HCM City's District 7 from October 12-14.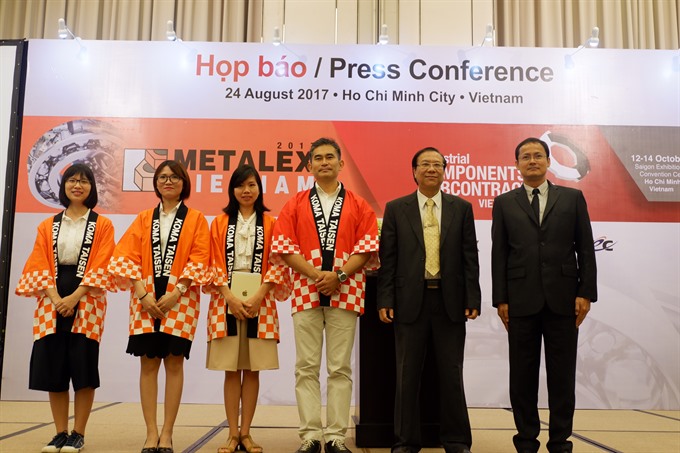 NDO - A smart industry conference and exhibition, entitled Smart Industry World 2017 is scheduled to take place in Hanoi from December 4-5, the Central Economic Commission, which will host the show, has announced.
A startup competition is being organised to find a winner for Start Jerusalem 2017, which takes place in November 2017
An international seminar on information safety is scheduled to take place in Hồ Chí Minh City on November 17 and in Hà Nội on December 1 on the occasion of Việt Nam Information Safety Day.
Page 1 of 5