Music, wine pairing to be spotlighted at Taste of Australia
The Embassy and Consulate General of Australia in Vietnam will host the third Taste of Australia programme in April.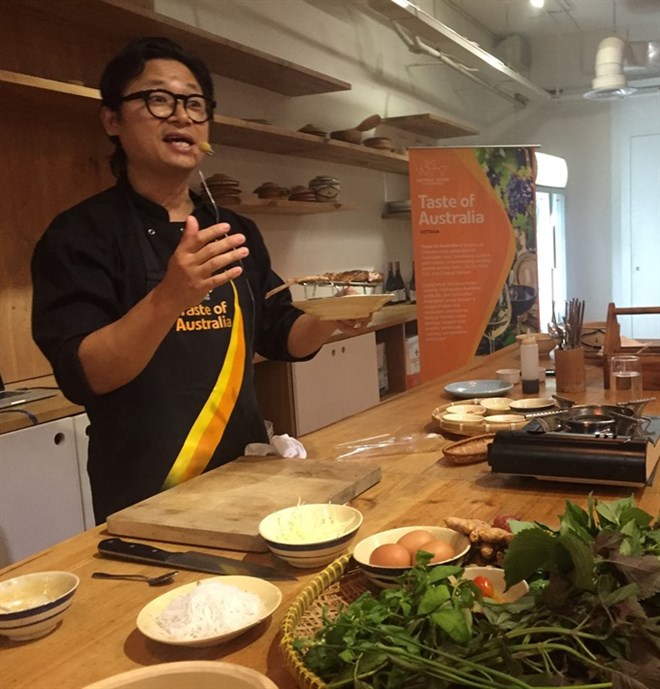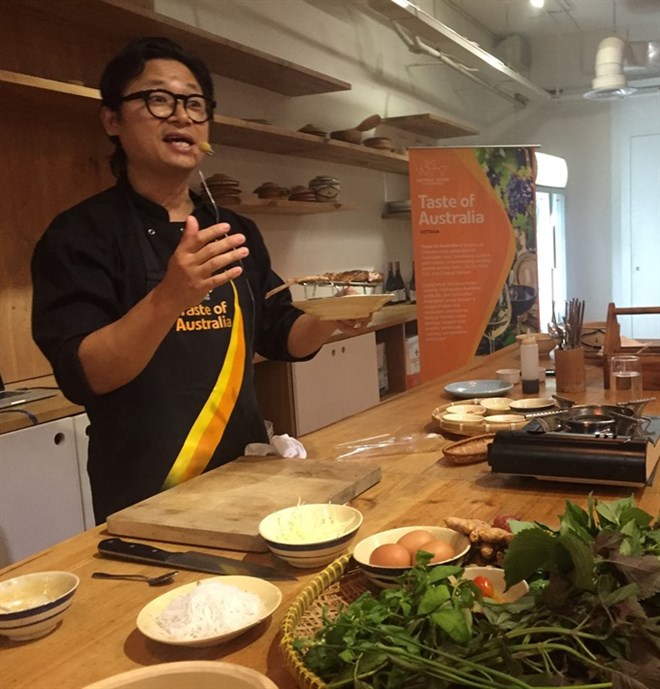 Taste of Australia ambassador and celebrity chef Luke Nguyen demonstrates how to cook lamb cutlets with chao (Vietnamese miso)
The annual celebration of Australian food, beverages, cuisine, and culture around Vietnam is led by Taste of Australia Ambassador and renowned chef Luke Nguyen.
This year's event would be bigger as it celebrates the 45th anniversary of diplomatic relations between the two countries, Karen Lanyon, Australian Consul-General in HCM City, said.
Through April, a series of events would be held in 10 cities and provinces, including community BBQs, industry galas, a food and wine show, a culinary competition, and hospitality training, she told the media recently.
For the first time Australian music would be a focus of the programme, she said.
The musical events include a music and wine pairing on April 3 in HCM City with Australian classical pianist Van Anh Nguyen, a performance by singer-songwriter Nick Barker at a community BBQ in Da Nang on April 22 and an appearance by singer Deni Hines at this year's Hue Festival. -
Source: VNA - Bridge
Maybe You Also Interesting :
» Vietnamese film competes at Berlin int'l film festival
» Tet traditions on show in video by semi-classic singer
» Mong ethnic people welcome traditional new year