Some upcoming events in Hanoi & HCMC
Charity Christmas show to be held in HCM City,Christmas sale at Bookworm,French DJ Voiski presents two shows,DJ Sister Nancey to perform in HCMC,FVH walking tour to Thăng Long Citadel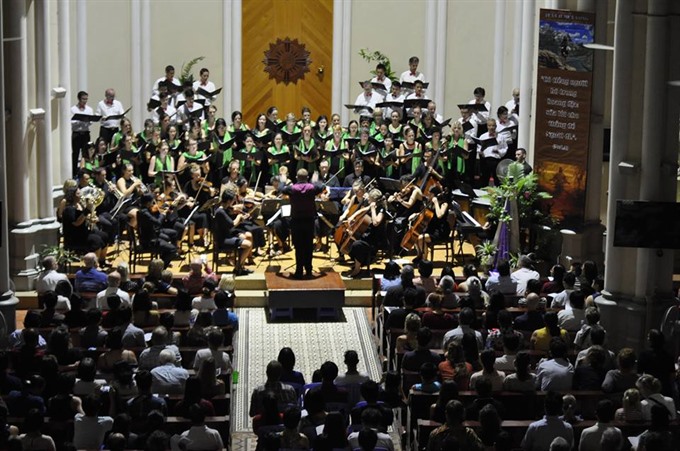 Charity Christmas show to be held in HCM City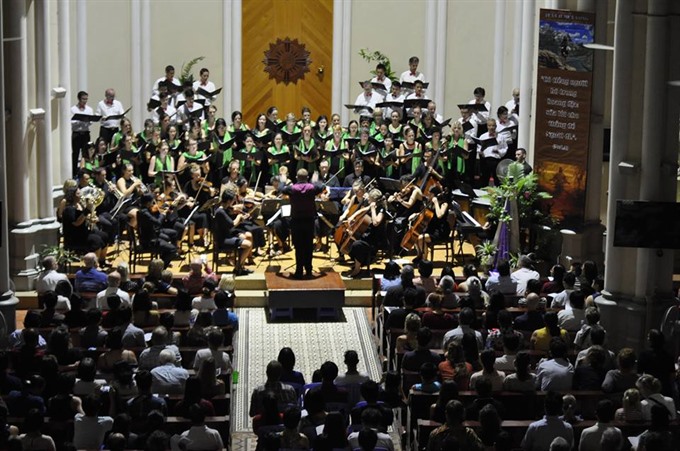 The International Choir and Orchestra of HCM City will perform traditional Christmas carols at a charity concert A Choral Christmas on December 2 and 3.
All proceeds from the show will be given to the Loreto Vietnam-Australia Program to help disadvantaged children in remotes areas.
The concerts will start at 7.30pm at St Paul's Convent Chapel, 4 Tôn Đức Thắng Street in District 1. Entry at door is VNĐ100,000 for adults and VNĐ50,000 for children or students.
Christmas sale at Bookworm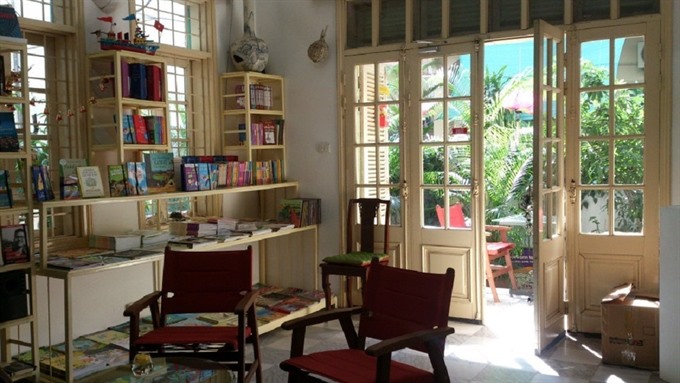 Bookworm – the best little book cafe in Southeast Asia, will host a Monster Xmas Book Sale on Sunday. — Photo justgola.com
As the shelves and storeroom at Bookworm are overflowing, the book cafe will host a huge Christmas book sale on Sunday.
Every year Bookworm stocks up big for the annual Hanoi International Women's Club Bazzar in November but this year it is cancelled, so, instead of offering those books at the bazaar, they are all up for grabs at the 'Monster Sale' event.
Alongside discounts from 20 to 30 per cent for everything at Bookworm, visitors can also enjoy live music by a jazz band, who will play from 2pm to 5pm, and free hot mulled wine and cold Sangria plus cookies.
In addition, the Hanoi Cooking Centre, which shares a building with Bookworm, will offer 10 per cent off all cookbooks, Christmas puddings and mince pies.
As a bonus, the kids' books sale starts 9am, Saturday 25th for early birds!
Bookworm is at 44 Châu Long Street and opens every day from 9am to 7pm.
French DJ Voiski presents two shows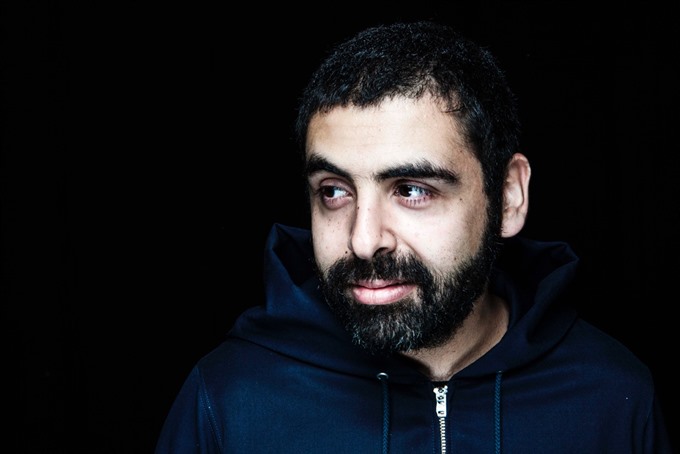 Voiski, one of the leading DJs in the French music scene, will host two music shows at the HCM City Conservatory of Music on November 23 and at The Lighthouse the next day.
The DJ, who has played techno for several years, will perform songs from his debut album Music for Clouds. The album was released in September, consisting of songs which Voiski wrote while taking flights around the world.
The first show will begin at 8pm at 112 Nguyễn Du Street in District 1. Free tickets can be picked up at IDECAF at 28 Lê Thánh Tôn Street in District 1.
The second show will start at 9pm at 104 Nam Kỳ Khởi Nghĩa Street in District 1, Entrance fee is VNĐ100,000 after 10pm.
DJ Sister Nancey to perform in HCMC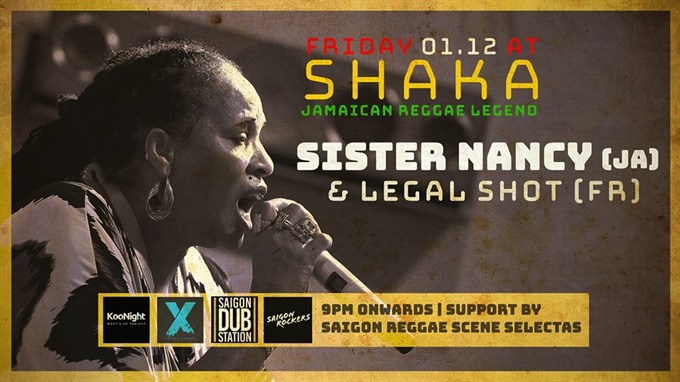 Jamaican legend DJ Sister Nancey will perform at Shaka Saigon on December 1. Photo from the organiser's Facebook page
Female legend from Jamaica, DJ Sister Nancey, will perform at Shaka Saigon on December 1.
Sister Nancey, aka Ophin Russel, began her career as a dancehall DJ and singer in Jamaica in the 1980s. She is famous for international hits like Bam Bam and Only Woman DJ with Degree. She is also the first female reggae artist to tour internationally.
The show will feature resident DJs such as Legal Shot.
The performance will take place from 9pm to 3am at 27-29 Bùi Viện Street in District 1. Tickets at VNĐ750,000 are limited to 100 people. They can be purchased at Indika Saigon at 43 Nguyễn Văn Giai Street in District 1.
FVH walking tour to Thăng Long Citadel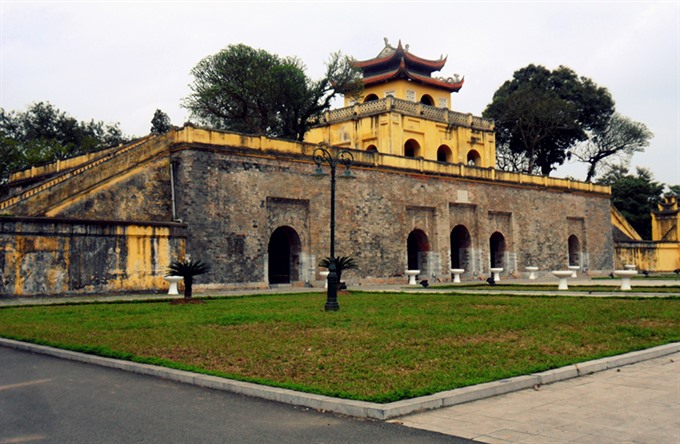 Thăng Long Imperial Citadel was recognised as a UNESCO World Heritage Site in 2010. — Photo vietnamtourism.gov.vn
The Friends of Vietnam Heritage (FVH) will host a city walk to discover the Thăng Long Imperial Citadel on Saturday, from 9.30am to 12 noon.
The English-speaking walking tour will start in front of the historical Flag Tower with a brief introduction to the citadel. Then the group will proceed into the citadel to learn about and discuss the architecture and history of this interesting place.
An intriguing relic of Việt Nam and, signifying its historical and cultural importance, the Imperial Citadel was recognised as a UNESCO World Heritage Site in 2010.
At the citadel, many artefacts and items dating back to between the 6th and 20th centuries were excavated in 2004, including foundations of old palaces, ancient roads, ponds and wells.
On top of these discoveries, archaeologists also found bronze coins, ceramics and pottery from many places in Asia, all of which demonstrate a close trading relationship in the area. Donation: VNĐ70,000/person. Limit: 10 people.
Registration: Alvaro at This e-mail address is being protected from spambots. You need JavaScript enabled to view it .
Source: VNS - Bridge
Maybe You Also Interesting :
» Fashion week celebrates 45 years of Vietnam-Italy diplomatic ties
» Annual wrestling festival in Mai Dong Village
» Russian contemporary ballet to be performed in Hanoi