SBV urged to amend regulations to back real estate market
HCMC – The HCMC Real Estate Association (HoREA) has written to the State Bank of Vietnam proposing the issuance of new regulations and amending the current rules to support real estate market growth, according to Dau Thau newspaper.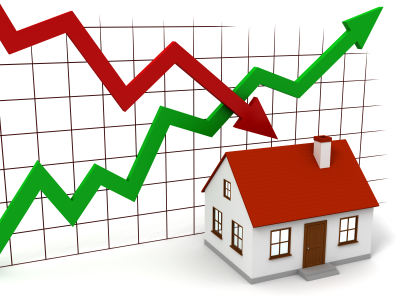 HoREA petitioned SBV to amend Circular 36/2014/TT-NHNN and Circular 06/2016/TT-NHNN in a way that allows credit institutions and branches of foreign banks to continue using parts of their short-term deposits to make long-term loans for homebuyers and developers.
HoREA put forth two proposals.
In the first proposal, the central bank is asked to continue allowing credit institutions and branches of foreign banks to use 50% of their short-term funds for making medium and long-term loans next year. The policy will help support the growth of the economy as well as the property market.
As for the second proposal, HoREA agreed with a maximum ratio of 45% of short-term funds being used as medium and long-term loans between January 1 and December 31 next year stated in a draft circular amending and supplementing Circular 36/2014/TT-NHNN.
Besides, HoREA made proposals relating to the implementation of supporting policies for those purchasing affordable commercial and social housing.
HoREA proposed SBV launch housing credit packages to support buyers of social and commercial houses valued at some VND1 billion each according to Resolution 46/NQ-CP of the Government.
The central bank should allocate VND1 trillion to four credit institutions, namely Vietcombank, Vietinbank, Agribank and BIDV, to offer preferential loans for customers in need of social houses.
HoREA also proposed the National Assembly, the Government and SBV annually offer credit lines totaling VND1-2 trillion until 2020 for buyers of social houses with an annual interest rate of 4.8%.
The plan should be implemented by Vietnam Bank for Social Policies and four above-mentioned banks to effectively implement social housing policies.
In addition, incentives should be offered for investors of social housing projects in line with the Housing Law, especially social houses for rent, to reduce costs of such homes.
Source: ThesaigonTimes
Tags:
Maybe You Also Interesting :
» Sacombank targets 23.2 per cent rise in pre-tax profit
» Vietnam, Egypt show determination to effectively realize trade deals
» Q2 earnings, high dividend will attract investors