VNPT EPAY, Woori Bank co-operate in online payment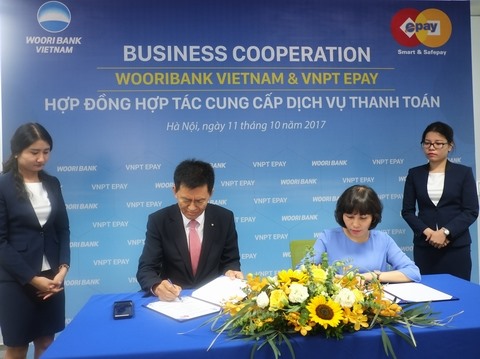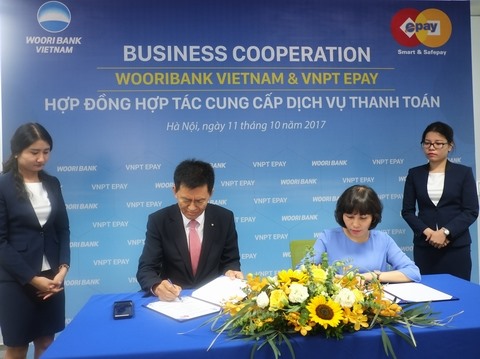 The co-operation between VNPT EPAY and Woori Bank Việt Nam is expected to benefit users. — Photo vnmedia.vn
HÀ NỘI — VNPT EPAY and Woori Bank Việt Nam signed a co-operation agreement on online payment services on Wednesday. The two sides committed to priotising each other's services to create convinient products for their customers.
In particular, the two sides will co-operate in providing electronic wallets, collection and payment assitance and an online payment portal.
Châu Nguyên Anh, director of VNPT EPAY, said the agreement marks a new direction for cooperation between international banks and local payment companies, with the goal of expanding the scale and geographic boundaries of payment, targeting users in different territories.
VNPT EPAY is one of the market leaders in payment portal platforms for online services and e-commerce partners. With 10 years experience in the field of electronic payment, VNPT EPAY has served more than 1 million customers, 400 connected partners and more than 2,000 payment acceptance points.
Woori Bank Việt Nam is a South Korea bank aiming to become the leading foreign banking system in Việt Nam. — VNS
Source: VNN
Maybe You Also Interesting :
» LienVietPostBank and Woori Bank Việt Nam promote co-operation
LienVietPostBank and Woori Bank Việt Nam on Wednesday in Hà Nội signed a memorandum of understanding (MoU) in payment co-operation.